Mirage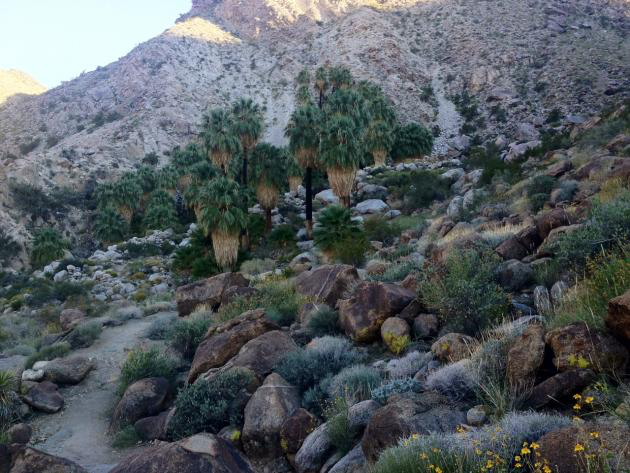 Water in the desert; deep verdent smelling of marsh rot. I still get excited when I see mirages along highway 62, from my car. Undulating pools of silver in between the slow humps of asphalt. The myth of a desert phenomenon, in the Wiley E Coyote cartoons, is totally real in this heat. I have been obsessed with Oases since moving out here; 29 Palms was named after the Oasis of Mara, where the Serrano Indians supposedly planted 29 Palm Trees, one for every boy baby born in a year. Oases are springs in the desert crust caused by a rupture in a fault line, allowing access to an underground water pocket. Oasis means dwelling place.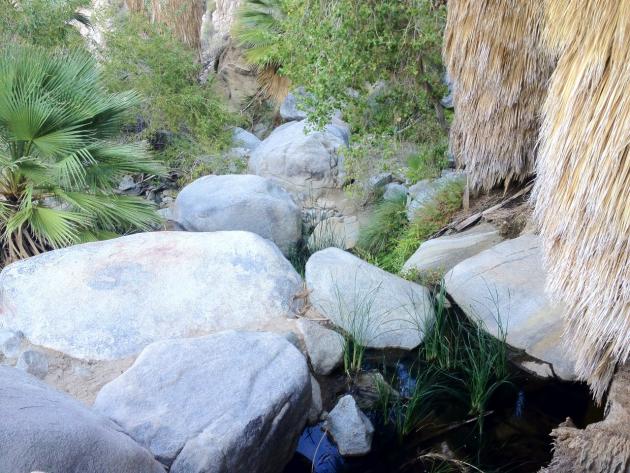 Miners and Prospectors planted California Fan Palm Trees in these springs, so they could be easily located en route to the mines. I recently took a hike to the 49 Palms Oasis, at a less popular part of Joshua Tree National Park, hence no cost. Bright pink barrel cactus lined the trail, and the scent of the oasis reminded me of the Los Angeles River, hitting me before I spotted any water in the desert. Water makes life here possible; the building of homestead cabins, boiling the potatoes, washing our faces, a morning, a home.
Katie Bachler was our first HDTS Scout, and was in residence from 2012-2013.
The HDTS Scout Residency is dedicated to learning more about the people and places that make up our diverse and ever evolving community.
During Katie's residency, visitors were invited to drop into the HDTS HQ, the Scout's home base, to meet Katie, who could be found making maps, hosting conversations, and baking bread – in between her off-site adventures around town and out in the field.
Katie had a lot in store during her time here, including:
a series of talks featuring local experts
joining together to create a web of knowledge
a research library and archive documenting the many spaces, places, plants, and people that make up this special region
casual conversations with drop in visitors over tea
site visits and field trips around town
Katie engaged the community by instigating map-making and rag-rug braiding workshops, the Scout's Book Club, Art in the Environment classes for desert kids, casual conversations, site visits and field trips—all shared in her Scout's blog, which serves as the foundation for her book.